Page 9 - Abundance Accelerator (Allanah Hunt) : Flip It & Read It
P. 9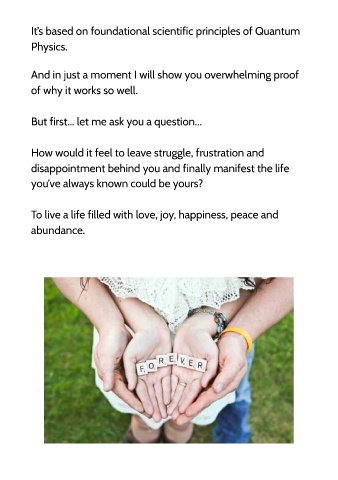 It's based on foundational scientific principles of Quantum

         Physics.


         And in just a moment I will show you overwhelming proof
         of why it works so well.



         But first... let me ask you a question... 



         How would it feel to leave struggle, frustration and

         disappointment behind you and finally manifest the life
         you've always known could be yours? 



         To live a life filled with love, joy, happiness, peace and
         abundance.